BACKGROUND HISTORY
CDC has been designing, planning, and building SINCE 1981 in Marin, Sonoma, San Francisco, and Placer Counties in California – Eugene, Springfield, Roseburg, Salem, and Portland in Oregon – and Maui County, Hawaii. Our home base office is now located in Eugene, Oregon in the heart of the growing Willamette Valley.
CYNTHIA STEMMER DENNY started with EckboKay and Associates in San Francisco after receiving a Bachelor of Landscape Architecture at the University of Oregon in 1977. In 1981 she began STEMMER GARDENS, a design build landscape architecture firm located in Larkspur, California.
In 1984, DEAN M. DENNY joined the firm as a journeyman carpenter, irrigation consultant, and plant installation manager. Dean then became a licensed General Contractor; expanding the firm to include design build fine homes. He continued as a licensed General Contractor and a Landscape Contractor as DEAN DENNY CONSTRUCTION AND LANDSCAPING in 1994.
In 2004, Dean and Cynde purchased a property in Lahaina, Maui and began a branch office entitled PACIFIC ISLAND DESIGN AND CONSTRUCTION LLC. Cynthia gained experience with the County of Maui as a Planner 4 in the Zoning and Enforcement Division.
In 2005, they expanded their scope to Eugene, Oregon in the heart of the Willamette Valley. Cynthia returned to the University of Oregon to obtain a double Masters in Landscape Architecture and Community and Regional Planning in 2010. The office CLASSIC DESIGN AND CONSTRUCTION LLC, focuses on residential historic home renovations, estates, and fine gardens. Currently we are building public works projects for cities and counties in the State of Oregon.
CLASSIC DESIGN AND CONSTRUCTION LLC incorporates many themes from our projects in California, Oregon, Hawaii, as well as our travels to France, Italy, Germany, and abroad. Our current projects consist of all scales ranging from small pocket gardens, estates, to large city planning projects coordinated by various disciplines. CDC forms teams of architects, engineers, surveyors, and skilled tradesman to complete comprehensive design, planning, and construction phases. We prefer to use local vendors and materials wherever we are.
Receiving referrals from our existing clients, their friends, or family members interested in our work is the highest form of recognition of our efforts as we continue to expand our business. However, if you have found us through search engines, or through another outlet, we encourage you to browse through our website to receive a better idea of our capabilities. We wish to inspire you before embarking on any potential idea you would like to see built, and very much look forward to your collaboration.
WHAT WE DO
CLASSIC DESIGN AND CONSTRUCTION LLC is a company which combines the talents of a landscape architect and a general builder/contractor.
With the merging of these two disciplines under one roof, we are able to be more flexible, follow along and adapt with a project's evolutionary process; bouncing back between design and construction. Honing a more desirable and perfected piece of work that is tailored to fit our client's ever changing vision or budget.
We enlist the services of engineers to facilitate any civil or structural issues uncovered during the project. However being in the business for 27 years we have a plethora of original, finely constructed solutions and customizable details to fit many design problems.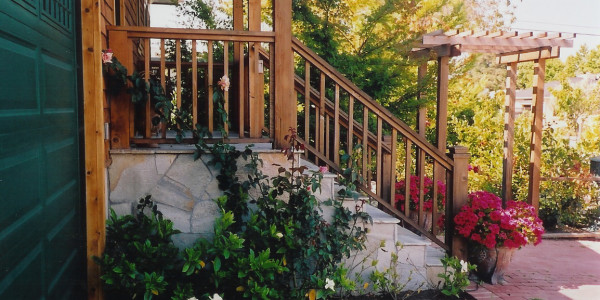 Our services include: site reconnaissance, schematic design, construction document packages, land-use and code interpretation, planning and building permit application expertise, construction implementation and construction supervision with contractors and building officials.
We are prepared to offer our services to Architects, Landscape Architects, Planning and Building Departments, General Contractors, and private property owners.
OUR STAFF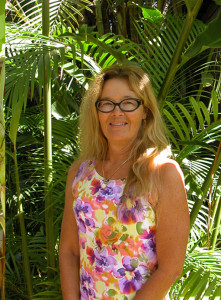 Cynthia Stemmer Denny • BLA 1981,
MLA 2010, MCRP 2010
OR#594 2006, CA#2246 1981, HI#13048 2009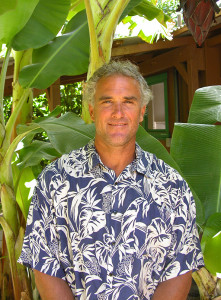 Dean Denny • General & Landscape Contractor
CCB#168572 2006, LCB#9392 2010,
CA169572 1994, BC#692971